Bullying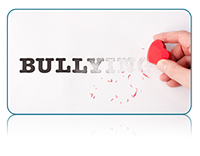 PSI can provide you with a comprehensive anti-bullying program that is easy to implement, cost-effective, and has been proven to work.  Based on the tenets of "Bullies to Buddies," this approach focuses on victim-proofing your school rather than bully-proofing it.  PSI staff, in conjunction with Cleveland State University, conducted a 2-year research study on this approach involving hundreds of students, professional staff and parents with positive results. Most schools utilize an approach that attempts to control the behavior of the bully, often with frustratingly minimal results.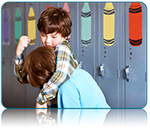 This approach is cost-effective because it is a change in philosophy rather than a "program" which entails expensive training sessions, costly materials and requirements that often takes precious teaching time away from staff.  PSI can train a school staff in 90 minutes with this method and can also provide student sessions and a parent education component with minimal time investment.
A summary of the differences between traditional anti-bullying programs and the PSI approach are as follows. If you would like additional information, please contact Brooke Wright, M.Ed., at brookewright@psi-solutions.org.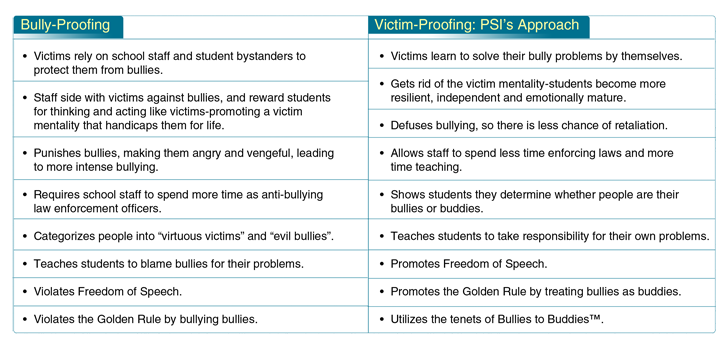 Contact us to learn more.