Expert Partners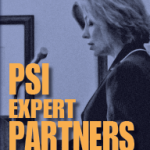 PSI's School Improvement Team PSI's team of Expert Partners designs and delivers professional development programs and interventions to improve academic and test score performance.
Our math and literacy experts boost achievement by using data, coaching, multi-disciplinary focus and constant program evaluation.
PSI is a BEST Practices Award Winner.
Our organization can provide ALL of your school's support service needs EFFECTIVELY, PROFESSIONALLY and AFFORDABLY.  For further information call 330.425.8474 or 800.841.4774, Ext. 237
Meet our Experts:
LITERACY EXPERT and SCHOOL IMPROVEMENT CONSULTATION
Timothy Rasinski, PhD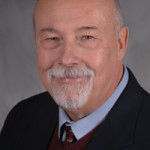 Dr. Rasinski has written over 200 articles and authored over 50 books & curriculum programs on reading. He is author of the best selling book on reading fluency: The Fluent Reader and the award winning fluency program: Fluency First.
He is a hugely popular national speaker on literacy education and the struggling reader and the winner of many national prestigious awards. Tim and PSI's School Improvement Team collect, analyze and report academic student progress collaborating with other PSI Experts in mathematics, instruction and school climate to support client schools, helping them improve test scores and academic performance.
Dr. Rasinski is a Professor of Literacy Education at Kent State University. His research on reading has been cited by the National Reading Panel and has been published in journals such as Reading Research Quarterly, The Reading Teacher,Reading Psychology, and the Journal of Educational Research. As well as publishing numerous best selling books with Teacher Created Materials and Shell Education. Tim has served on the Board of Directors of the International Reading Association and is the co-editor of The Reading Teacher, the world's most widely read journal of literacy education. He currently serves as co-editor of the Journal of Literacy Research. He is also a past-president of the College Reading Association and he has won the A. B. Herr Award from the College Reading Association for his scholarly contributions to literacy education.
Some of his most popular books include:
• Reading: The Key To Test Scores, School Achievement, School Reform And Life Long Success
• The Key To The Riddle Of The Struggling Reader
• Its All About Fluency
Autism Spectrum Disorders
Frank J. Sansosti, PhD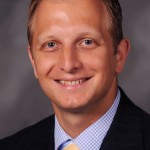 No greater challenge faces educators than planning for students with autism spectrum disorders (ASD). Increased advocacy by parents, lobbyists, professional groups, and celebrities increase the pressure for more comprehensive programming.  Schools find themselves in frequent conflict with outraged parents or, even worse, face due process hearings for failing to meet the academic, behavioral, and social needs of these students.
Dr. Sansosti is a well known author, speaker, and consultant.  He provides highly engaging and straightforward "how-to" trainings.
Frank can train your staff to use evidence-based techniques enhancing academic, behavioral, and social outcomes.
• Interventions that Work
• Systemic Social Skills Solutions
• Data is Not a Four- Letter Word: Effective Progress Monitoring Solutions
• Using the IEP for Problem-Solving
Response to Intervention, Progress Monitoring and Positive Behavior Supports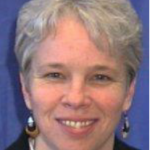 Exceptional schools maximize academic performance, interventions and behavior with the use of RTI and PBS.  Accountability systems such as state report cards can be used as part of an RTI and PBS delivery system. As a well-known author, popular speaker and school district consultant, Dr. McNamara is always in demand as a national expert on these important topics.
Kathy provides the initial training with follow-up services provided by PSI to ensure the appropriate and effective implementation of both RTI and PBS programming.
Response to Intervention- It Raises your Test Scores
Progress Monitoring: It's easier than you think!
Positive Behavior Support: If They Don't Behave they Don't Learn!
School Violence and Crisis Management
Scott Poland, EdD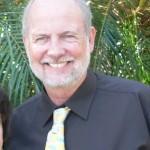 Danger and tragedy can occur without warning at any school. How can administrators and staff cope when parents and the community look to them for answers?
Dr. Scott Poland is an expert on school violence. He is a highly praised speaker who has been called to consult at major school violence incidents such as Columbine and Red Lake as well as an expert witness before Congress and on many news broadcasts such as CNN, ABC, 20/20, etc.
• Developing threat assessment procedures
• Creating safety task forces with students
• Dealing with trauma
• Building positive faculty/ student relations
Learn more about Dr. Scott Poland.
Bullying and Violence Prevention
Karen McKelvey, EdS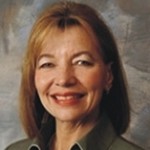 Every school has students who are bullies and potential suicide victims. It is those schools that act to prevent and prepare for these tragedies that strive toward excellence. Karen McKelvey has trained thousands of teachers, parents and students in the use of low cost and scientifically based anti-bullying interventions.
Karen and her School Improvement Team also collect, analyze and report academic student progress,collaborating with other PSI Expert Partners in reading and math instruction to support client schools in their quest to raise academic achievement.
• Suicide Prevention
• REACT- Managing Anger and Conflicts Successfully
• Cyber-World Safety, Legal Issues, Bullying
• Bullying: How to identify it and stop it!
Wellness Programs 

and Obesity Awareness

Meredith Sitko, BEd, CHES, RN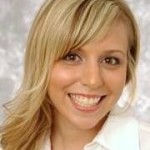 Reduce the Risk! Student health and wellness drives your school's report card.  Health Education is often absent in schools. Meredith, Certified Health Education Specialist, can bring these invaluable lessons to your school in a variety of formats, to include classroom instruction and school wide assemblies.
• Student Wellness
• Obesity Awareness: Exercise, Nutrition and Hygiene
• Healthy Choices: Be a Healthy Hero
• Family Living Education
Urban Charter & Education
Perry White, MSW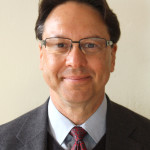 Citizens Academy has a national reputation for excellence in urban education.  In math and reading, its 400 K- 5th grade inner city students in Cleveland outperform children in many of Ohio's wealthiest suburbs. Perry White founded and led Citizens Academy from 1999-2011.
In 2010, he co-founded Breakthrough Schools, a unique and expanding charter management organization.
Currently, Perry helps charter leaders attain academic excellence and growing enrollment.
• Attaining excellence in urban community schools
• Parents and urban education-the road to academic success
• Creating a transformational school culture
• The case for District/ Charter collaboration
Mathematics Expert
Barbara Duda, MS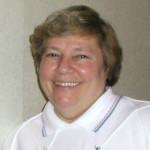 Change negative attitudes and dispel fear of mathematics through student-centered teaching strategies. Very few skills are more important to academic success and school achievement than being proficient in mathematics. After 40 years of teaching mathematics, assessing and coaching math teachers, Barb Duda models and describes numerous and varied strategies to help make mathematics a meaningful experience for both teachers and their students. She has give  many presentations and received the OCTM NE Ohio Excellence in Teaching Award.
• Core Standards-Based Instruction
• Data- Driven Instruction
• Discovery and Cooperative Learning
Principal Mentoring and Data Analysis
Harry Selner, MSEd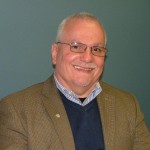 Irate parents, incompetent staff, misbehaving students and miserable test scores are just some of the challenges confronting school administrators.
Harry Selner has seen education from almost every vantage point and with his reliable repertoire of strategies and techniques, he can help administrators lead, teachers teach and students learn. Harry assists schools in analyzing and utilizing test data, a crucial tool for today's schools facing report cards. Consulting services, individualized workshops, or data analysis are available to your school or district.
• I've Got the Data: Now What?
• What Great Principals Do; What Great Teachers Do
• School Improvement through Enhancement of Professional Practices
• Staff Evaluation: How to Make the Grade
Crisis Communication , Media and Litigation Communications
Bruce Hennes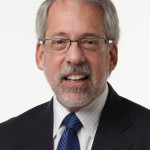 A sudden crisis has developed and the media are at the door. Phones are ringing! What to do when a "no comment" will only make things worse? Bruce Hennes, with vast experience in crisis communications, has many helpful ideas to aid schools and organizations plan for emergencies before they occur. With instant digital communication now the norm, the smart way is the only way.
• Dealing with the media effectively
• Assembling a crisis communications team
• Preparing a crisis plan
• Communicating with staff, parents and the community