We would love to hire additional talented, caring and passionate professionals like you!  Referring friends and family for positions with PSI demonstrates your confidence in our company and is the best compliment you can offer our team. To thank you for your time and effort, we are offering a CASH BONUS!
Earn up to $250 for each applicant we hire as a result of your referral! PSI expects the following positions to be available in the upcoming school year:
School Psychologists
Speech Therapists
Registered Nurses
Medical Assistants
Intervention Specialists
ESL Teachers
Title 1 Teachers
Guidance Counselors
Occupational Therapists (OT/COTA)
Licensed Practical  Nurses
School Health Aides
Gifted and Talented Teachers
Spanish Teachers
What Can I Earn?
Should the applicant you refer be hired and fulfill their contract for the Current School Year, you will be eligible for a referral bonus up to $250 provided both you and your referral are on PSI's active payroll as of the date the award becomes payable. The bonus amount is based on the number of hours worked per week as stipulated in the referred employee's contract.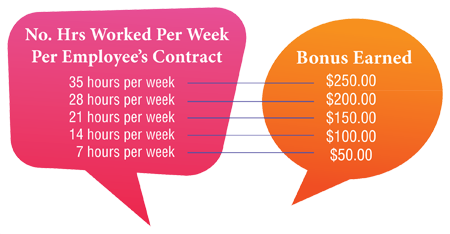 In some cases, we are especially pressed for time to hire the right candidate. In these situations, our clients are sometimes willing to pay us Recruitment Costs which we are happy to pass on to you! In some cases, the fee can be as high  as $1,000.
Prior to Submission, please obtain the applicant's permission to submit their name and phone number to PSI for consideration.  
If you would rather print and mail your referral, view our Refer-a-Friend PDF .