When:
June 28, 2017 @ 12:45 pm – 1:45 pm
2017-06-28T12:45:00-04:00
2017-06-28T13:45:00-04:00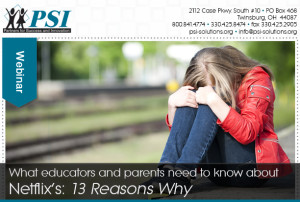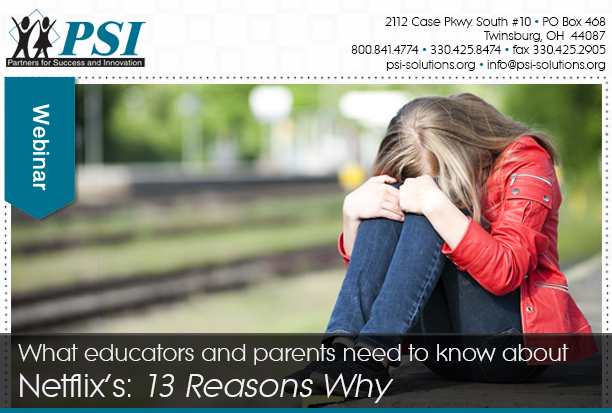 Many young people around the world have been viewing the Netflix series: 13 Reasons Why, which is based on a book by Jay Asher. The program depicts the struggles of an adolescent named Hannah who dies by suicide. Hannah left behind a series of cassette tapes that list the reasons why she decided to make this choice and all the students at school whom she blames for her death. Many young people have been binge watching this program which increases the intensity of their experience, leading many suicide prevention experts to raise numerous concerns about the program.
This webinar will outline those concerns and provide practical information on how all school personnel can respond and support students who have or are currently viewing the program, providing them with accurate information about suicide and sources of assistance. Specific recommendations for parents will also be emphasized and detailed, as well as current and relevant research on bullying, a large factor contributing to Hannah's decision.
/wp-content/uploads/2018/02/psi-logo-lg.png
0
0
Mike Lyman
/wp-content/uploads/2018/02/psi-logo-lg.png
Mike Lyman
2017-05-31 22:23:50
2017-05-31 22:24:06
Webinar on Netflix 13 REASONS WHY Series